What's this? †
slime lamp

Concept is "touch the light and heart".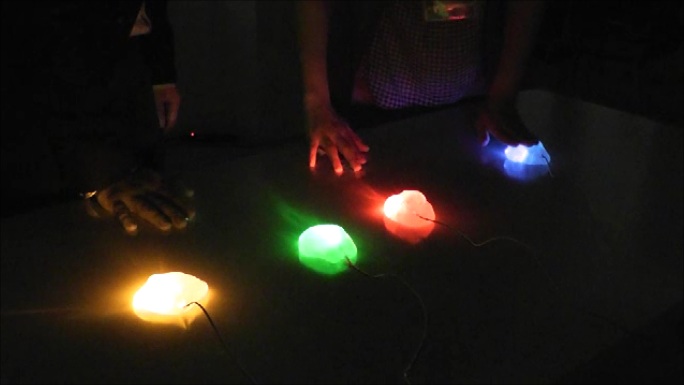 Rule †
touch the light.

The light path and shapes is difficult to change freely, but slime light can be easy to use, as users like.
touch the light/change the light shapes/bend light shapes/mix light/peel off the light

touch the heart.

This application have two heartbeat sensor, shine with the detected heartbeat.
slime lamp represent the light of heartbeat.

others

The users play by touching the light freely in these two functions.And project the scene of the using the slime lamp by projector, not only the playing user, audience enjoy watching that scene.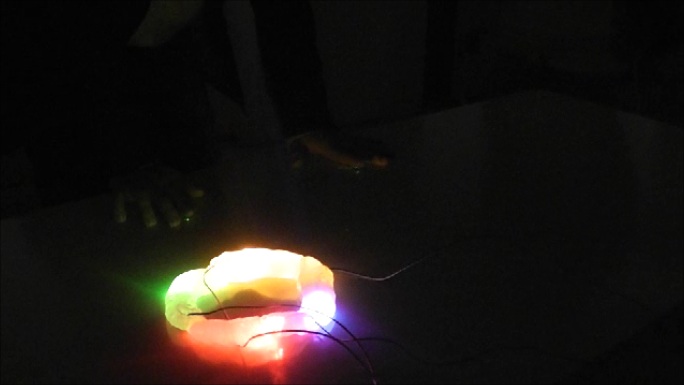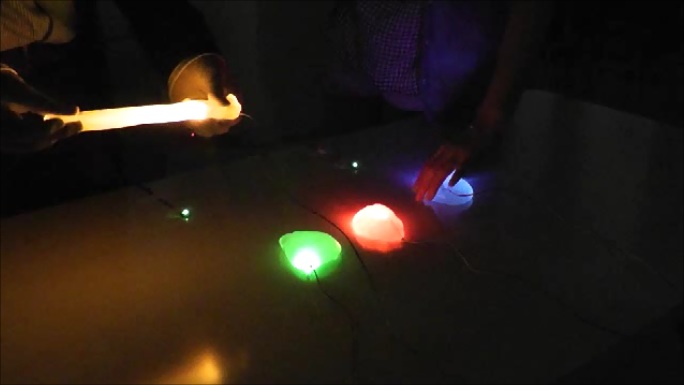 The items to prepare †
Hardware †
Arduino pro mini
Pulse Sensor
Slime(borax, starch, water)
High-Brightness LED
Materials †
Video †
Demonstration&Award †
Contact us †
info (at) siprop (dot) org